Function of the Feeder unit
Continuous or skip feeding is available.
Very precise and stable feeding.
Automatic feed stroke adjust to reduce the pressure on the feed roll.
Variable frequency drive control of vacuum suction and pressure to match different sizes of paperboard.
The machine also offers a dust removing system with both brush and air vacuum that can be adjusted by section according to the dimension of the paperboard.
Anti-static equipment for easy sheet clean.
PLC control for feeding roll gap setting.
PLC control for side guides setting.
PLC control for backstop setting.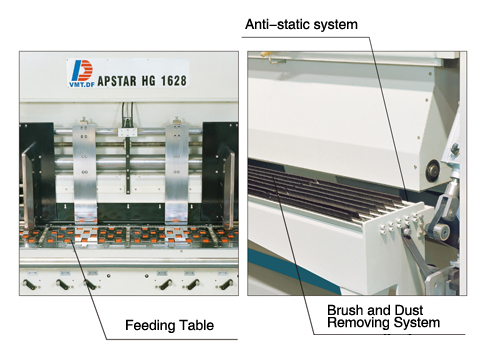 Specifications subject to change without advance notification.