Pamarco Laser Engraved Anilox Rolls for the Corrugated Industry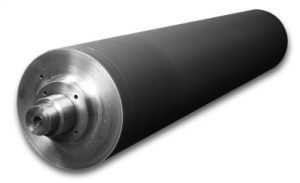 Industry leaders Pamarco, provide the very latest in Anilox roll technology to the Corrugated markets worldwide. With a range of anilox technologies to suit every specification and price, they are the one-stop-shop for all your anilox needs
EFlo Elongated Cell Anilox Rolls
EF LO ™ is a revolutionary new cell design with a flat, elongated top and bottom that improves ink release from the cells, improves ink "re‐wetting" and reduces cell plugging. EF LO ™ also improves print quality by enabling printers to use a horizontal line screen that is 30‐40% higher than traditional 60° engravings at the same volume. By increasing the number of cell walls across the cylinder printing of screens, fine type and solids is improved. This engraving is perfect for corrugated printers who struggle with keeping their anilox rolls clean.
Increase the line count of your Anilox Roll by 50% with no loss in your ability to lay down solids
EFlo 70 Degree Engraving
Features:
Designed to work with CTP technology
Benefits:
High performance anilox
Consistent quality
State of the art ceramic plasma coating
Increased ink transfer
Higher solid coverage
Improved doctor blade life
Cleaner highlights
Low dot gain
Designed to run at faster press speeds
ThermaFlo Traditional Engraving Anilox Rolls
Pamarco recognises the importance of utilising the latest manufacturing technology in order to achieve highest levels of product quality. Our use of
innovative technology allows us to manufacture world renowned anilox rolls, delivering consistent print quality for our customers.
A hard wearing ceramic coating provides a consistent, hard wearing anilox surface, resistant to scratches, and scoring when in contact with steel and plastic doctor blades.
Pamarco's unique ThermaFlo anilox cell technologies can be laser engraved to the highest screen resolutions and cell volumes, giving printers an unlimited range of cell geometries to meet all their graphic needs. High resolution, first time printed graphics
ThermaFlo 60 Degree Traditional Engraving
Features:
Solid state multi-hit fiber optic technology
Benefits:
Consistent Cell geometry promotes more efficient ink-release
Easier cleaning due to smoother cells, flatter cell bottoms
Flatter cell walls equals better ink metering
Improved resistance to doctor-blade scoring due to surface hardness of ceramic
Extended volume ranges due to multi-hit technology
About Pamarco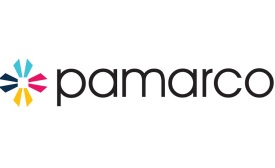 Having over 40 years' experience in the production of laser-engraved Anilox rolls, Pamarco is world renowned for anilox cell technologies for flexo printing. Having continually invested in the latest technology YAG lasers, means Pamarco can create all varieties of cell profiles.
From standard 60 degree 'ThermaFlo' cells, through to innovative 75 degree extended 'EFlo' and unique "EFlo UV' – each cell profile has the ability to deliver outstanding ink transfer. However in today's fast-moving technological age, having the capability to produce unique looking cells is not enough. Global converters expect high quality print and there is greater emphasis on consistent print performance on a variety of substrates, at all press speeds. Pamarco therefore states loudly the importance of having the experience and technical capability to successfully apply these different cell technologies into the major flexo market applications, as even more important than producing the next unique cell shape. The depth of application know-how throughout the sales group enhances our customer's performance and differentiates Pamarco within the marketplace.
offset printing market
Targets for all flexo printers is to ensure that the anilox give correct print density from print number 1 and stays consistent and clean throughout the whole print run. This relies on receiving good advice about which anilox specification is correct for their application and then receiving an anilox which conforms to target and has a cell profile with excellent ink transfer. Pamarco has conducted extensive banded roll trials and this combined with considerable field knowledge of the application of EFlo has enabled this unique cell technology, to be applied successfully into various printing markets such as corrugated paper, flexible packaging and UV flexo.
For example, in the corrugated paper board markets, this application work has led to the standardisation of anilox cell specifications for different types of paper boards. Irrespective of the graphic demands of the print, in corrugated printing, the absorbency and surface deviations of the substrate, dictate the amount of ink required. In conjunction with their major clients, Pamarco has established EFlo and ThermaFlo anilox specifications for the 4 major categories of paper. This unique approach of establishing a target cell volume for each paper, for example 11cm3/m2 for Kraft paper and 4.5 cm3/m2 for Coated papers, means that printers can still be flexible to select conventional 60deg cells or extended 75deg cells with a range of screen specifications, but still be sure they can achieve excellent board coverage and ensure inks are dry on substrates.