New Machinery
Dong Fang
Learn more about the range of Dong Fang Flexo APSTAR Rotary Die-Cutters, TOPRA Flexo Folder Gluers & HQ Printers
Fosber Corrugators
Fosber is the worlds best corrugator and will take your board production to the next level. Fosber is "Simply Better"
Solarco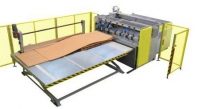 If you are after the worlds best and most versatile short-run-boxmaker, you are looking for a Solarco
EDF Europe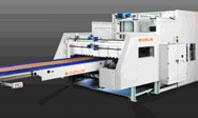 EDF continue in the proud tradition of Castaldini with a range of materials handling equipment featuring the latest servo technology
Eterna - Brausse
Australasia's leading Flat-Bed Die-Cutters for Corrugated and Folding Carton
Read More
Press Upgrades & Machine Parts
JB Machinery
If you're serious about adding value to your flexo printed boxes, then you need to be speaking with JB about a drying system
Pamarco
Industry leaders Pamarco, provide the very latest in Anilox roll technology to the Corrugated markets worldwide.
Absolute
The Absolute 2G chamber and Uniblade are the original woven carbon fiber dual-blade system for all flexo applications.